A new pathway to public service
The way Americans work is changing. It's time for the way we serve to change as well.

Our mission is to strengthen America's resilience by creating pathways to public service 
Our vision is a country where every American is able to serve, strengthening our social fabric and galvanizing the free will of the American people
We are part of a broader movement to reinvigorate a culture of service in the United States of America
When COVID-19 hit in February, 2020, USCC sprang to action to help alleviate staffing shortages in critical care facilities. We worked with a variety of state partners, including The state of New York, Louisiana, and Alaska to identify areas of highest need and connect them with qualified medical providers.
As COVID-19 spread across New York State in mid-March, Governor Andrew Cuomo put out a call to medical providers nationwide: "Please Come Help Us In New York." USCC responded, mobilizing over 5000 volunteer medical providers in New York and New Jersey to answer the call. These volunteers both deployed in person to medical facilities in need, and joined the fight remotely, by offering to provide telehealth consults.
The U.S. Civilian Corps worked with the Louisiana Department of Health on its HealthWork Connect project, to identify, mobilize, and deploy healthcare professionals who could assist with COVID-19 response. This included targeting hard to find specialties, including critical care and ICU nurses and physicians, to support the state's medical response.
The U.S. Civilian Corps and the State of Alaska have partnered to increase resiliency and preparedness for COVID-19 and future crises. USCC leveraged civilian volunteers to assist with the State's change management and tech transformation agenda. We marshalled the generosity of the American people to obtain and deliver dozens of computers and tablets to support at-risk youth and survivors of sexual assault and domestic abuse in getting a remote education.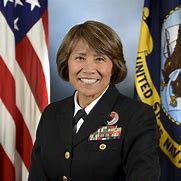 Currently the director of Washington State's COVID-19 Health System Response Management, Vice Admiral Bono has over 20 years of leadership experience in the Department of Defense's Military Health System.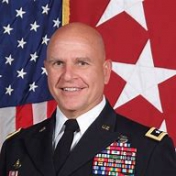 Lieutenant General McMaster is a retired United States Army Lieutenant General. He is the former and 26th National Security Advisor. McMaster. is also a senior fellow at the Hoover Institute.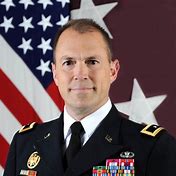 Major General Lein is an Assistant Director at the Department of Defense's, working in healthcare policy and delivery. He most recently worked with the Hospital Corporation of America as Division Vice President for Graduate Medical Education.
During the government shutdown of 2019, the narrative around American public servants began to change. We saw sympathetic profiles of FAA officials, and the essential job that they do. People started thanking TSA agents in airports. Many of us don't know our government.
By profiling these unsung heroes, we are building awareness of the civilians who serve, demystifying their work, and illuminating different pathways to public service.